Style products order quick list
Combs and brushes order quick list
Chair cloth order quick list
Merchandise order quick list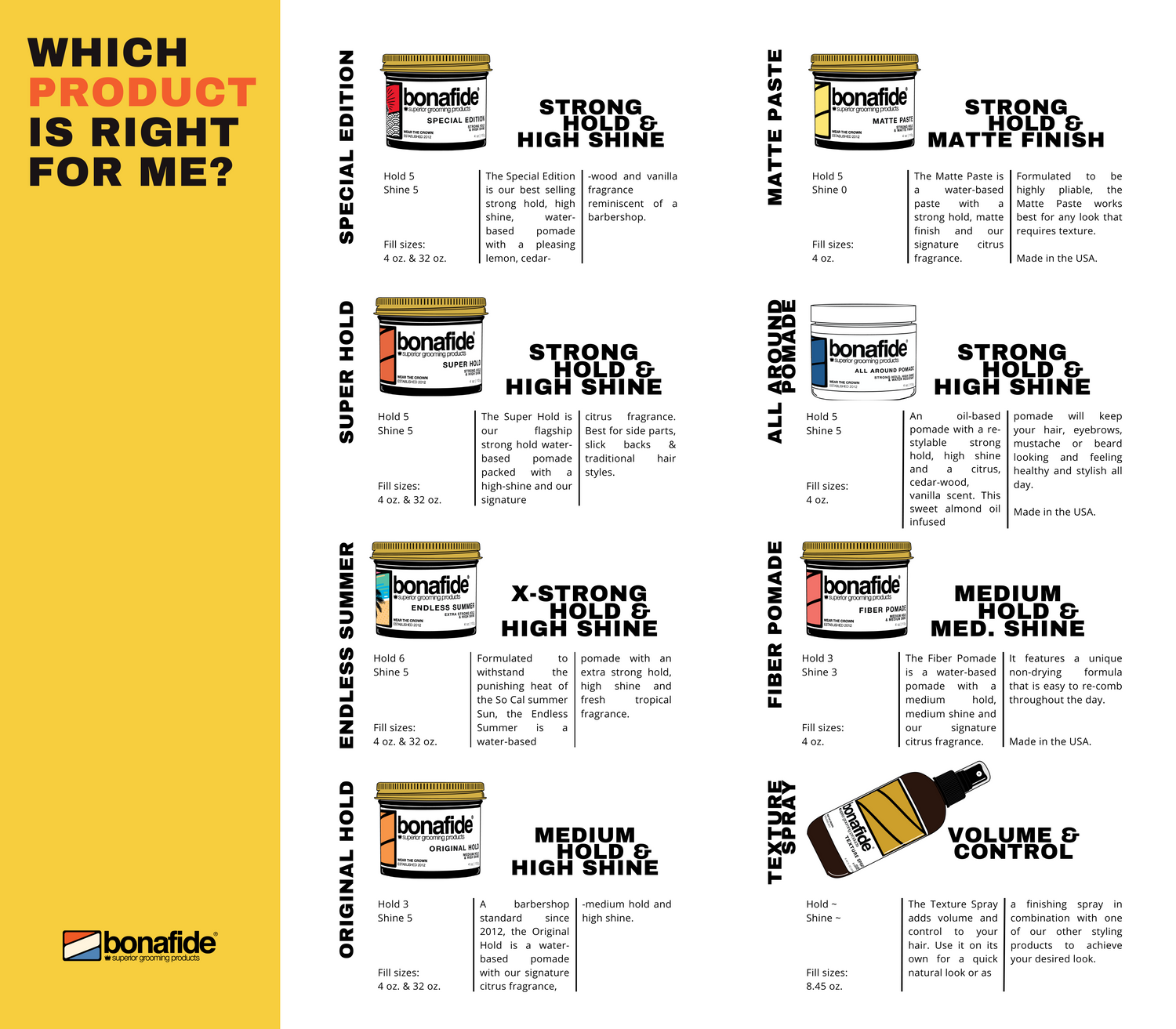 Product guide
If you're having a hard time deciding which product is right for you, take a few minutes to look over our product guide to help you along on your bonafide journey. If you're still unsure, tap the chat bubble on the bottom right corner of our website to chat or email with one of the owners (Luis or Gaby) for a bonafide recommendation!
Learn More->
Achieve Professional Results with American Made Hair Pomades!
Pick Your Color, Define Your Style.